Rotary Youth Leadership Awards - (RYLA)
Rotary Youth Leadership Awards ( RYLA ) is a training programme for young leaders and potential leaders and is one of the most successful Rotary programmes run by Rotary clubs around the world.
RYLA is designed for young adults who have potential leadership ability. Open to secondary school students, university students and young professionals, RYLA will help you find your potential and develop the skills needed to be a leader in your career, community and everyday life.
Locally RYLA comprises:
An 8-day residential course for young people between the ages of 18 -26
Every year in July / August at Grafham Water Centre
Established leadership and personal development courses
Gain team building skills
Challenging both mentally and physically
Awardees are challenged to move the environment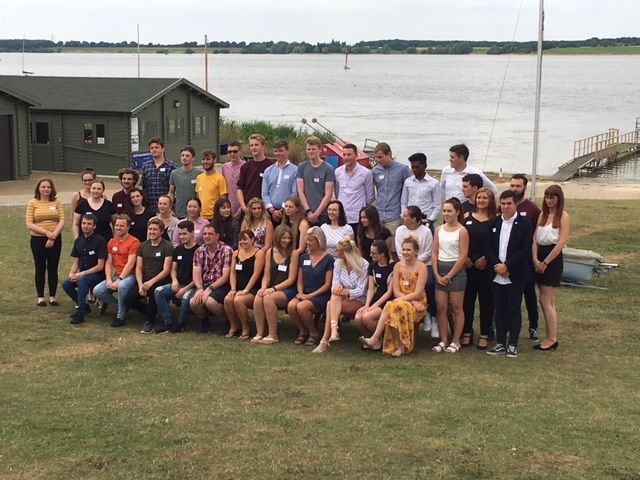 This year's candidate is Emily Butson seen below with District Governor, Tim Tucker(left) and our own Chris Saul. Emily will be giving us a talk
RYLA candidates attended a week long course at Grafham Water, Cambridgshire. The whole group are pictured above. Pushing the boundaries of thinking under pressure coupled